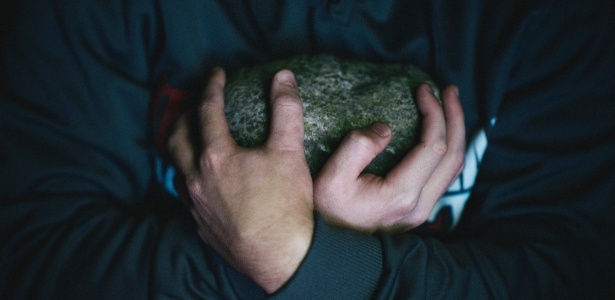 Dmitry Kostyukov/The New York Times
The Nazaraliev Medical Center in the Kyrgyzstan capital of Bishkek is using stones as part of a treatment course for heroin addicts. The conservative culture in the central asian country makes it difficult for many addicts to speak about their addiction in public forums such as group therapy sessions usually associated with drug treatment programs. In place of group therapy, patients are given a river stone to speak of their trials and hardships caused by their addictions. With a recidivism rate less than 20% a year after the month-long treatment, the "lithotherapy" program has proven extremely effective.
At the close of the course of treatment, the patients add their stones to the Tashtar-Ata, ( the Father of the Rocks ), a local pilgrimage site in the form of a massive rock-pile where, in addition to the 5000 patients to graduate the program, countless individuals have placed stones to release all manner of problems in their lives.
Source: ( New York Times )