A new, commissioned build of Gordon and Duncan's Purr Generator will be part of the "Life, Liberty & the Pursuit of Happiness" exhibition opening at the American Visionary Art Museum on October 3rd.
The new Purr Generator, dubbed a "happiness machine" by exhibition curator Roger Manley, features a simplified interface with a single push-button control for operation. It is also sporting a new LED component based on the Peggy 2 from Evil Mad Scientist Laboratories.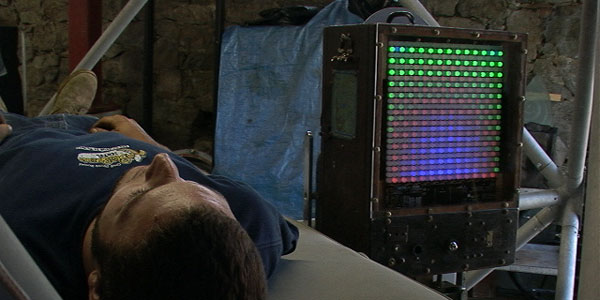 The exhibition runs through September 2010, a good stress test for the interactive parts of the Purr Generator. There are a series of opening events starting on Sept 30th with a Media Preview, followed by a private Reception on Oct 1st, a Preview Party on Oct 2nd and the public Opening on Oct 3rd. Details can be found on AVAM's Events page.